Teaching Institute
A pre-conference institute
June 11 - 13, 2018
Improving Learning, Teaching, and Student Success through the Implementation of Process Education

...

For institutions or individuals interested in converting from a traditionally-oriented classroom to one that is learner and learning-centered, this event offers you the opportunity to grow and develop as an educator. Attendees actively participate in a learning community that mirrors a Process Education™ classroom. You'll leave this event with renewed enthusiasm for teaching and a strong motivation to mentor the growth of your students and yourself!
Participant Benefits:
Develop an understanding of an instructional design process that supports active learning, critical thinking, and assessment.
Learn to value the importance of self-assessment in the growth process and identify ways to make better use of specific assessment tools.
Act as researchers, deciding which strategies, tools and techniques might work well (or not) in different learning environments.
Observe and learn the professional practices of a process educator from the perspective of a student: analyze, learn, & apply new

material
Selected Topics: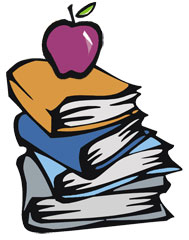 The Transformation of Education
Teaming & Constructing Team Learning
Learning Process Methodology
The Reading Methodology
Engaging Learners in a High Quality Learning Environment
Comparing Assessment and Evaluation
Facilitation Planning
Modeling a Process Education Classroom
Creating a Syllabus
Analyzing & Creating a Learning Activity
Developing a Professional Growth Plan
Cost:
$500 for those not attending the 2018 PE Conference
$325 for those also attending the 2018 PE Conference
$250 for those attending both who are from Gannon University or other schools within 100 miles of Erie, PA
$250 per person for teams of 3 or more from ANY school
Facilitator:
Dr. Daniel K. Apple is the President of Pacific Crest, an educational consultancy that has provided development workshops for more than 12,000 educators. For questions, Dan Apple dan@pcrest.com 630-853-7535.

Register for this institute when you register for the conference. Attend both and save!