Call for Proposals
This is the 11th annual Process Education Conference organized by the Academy of Process Educators. The goal of these conferences is to share teaching/learning practices that support active learning and student-centered practices in higher education, to disseminate educational research on the impact of these practices, and to stimulate collaboration among a growing, interdisciplinary, and diverse community of educators committed to Process Education principles. Please scroll down on this page for additional information about each type of presentation. Select proposals (papers) may be invited for publication in the International Journal of Process Education. (Conference Co-Chairs: Steve Beyerlein & Dan Apple)
Submission Dates & Deadlines
Feb 15: Proposal submission due
Mar 10: Notification
Mar 15: Photo due
Mar 15: Biosketch due
Apr 10: Materials due
---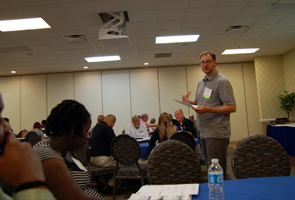 These workshops will present a learning experience for participants so they can transfer these practices to their unique campus situations. The workshop experience should model PE principles and be designed so that participants can facilitate a similar workshop on their own campus. Your proposal should include an abstract that explains the nature of the workshop, intended outcomes, and how those outcomes will be realized. If accepted, you will also need to submit a facilitation plan for inclusion in the program binder, along with all workshop materials. Workshop materials should include what participants would need to facilitate the same workshop at their own school; the point of these workshops is to transfer the practices that increase student success. The workshop should be designed to accommodate up to 50 participants who will be sitting at tables of 6 to 8 participants each.
Planning
Design a learning experience for participants that will transfer much of the ownership of the learning to participants through an emphasis on learning-by-doing in a performance environment (hands-on, minds-on)Incorporate teams as an organizational base for participant contributions Consider using elements of learning by inquiry, reflection, ongoing assessment, and discussion.
Workshop Summary
VIEW EXAMPLE
(MS Word)
VIEW TEMPLATE
(MS Word)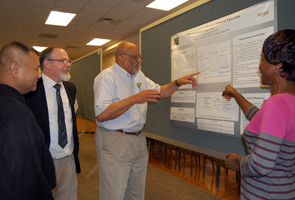 The Poster Sessions at the Process Education Conference are a venue for sharing specific innovations that apply certain principles of Process Education.
Planning
Clearly identify your innovation to ensure it fits into the context of Process Education and the conference theme.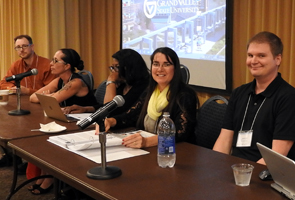 For each of the Symposium topics, a facilitator will provide the opportunity for each panel member to present a 5-minute overview of their Big Idea (which will already be available in the program binder). After these overviews, there will be a lively 60-minute facilitated discussion among the panel members, with the goal of expanding understanding, challenging assumptions, and making new discoveries.
Formal Paper Guidelines